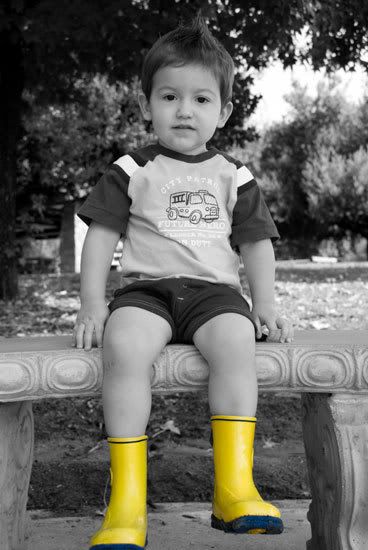 His Favorite rainboots... he wears them ALL the time in the house and would even sleep in them if he could.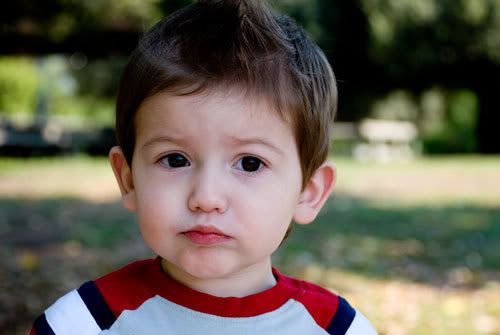 He is such a silly boy. I can't even explain the expression on his little face. Definately one of my favorites.


He is such a big boy and not to mention FEARLESS! The crazier the better when it comes to things he likes to do. There were kids bigger than him afraid to go down the slide and he does it all by himself! At first I thought he'd definately need my help to go up the stairs but no way! He even tackled the biggest slide of all!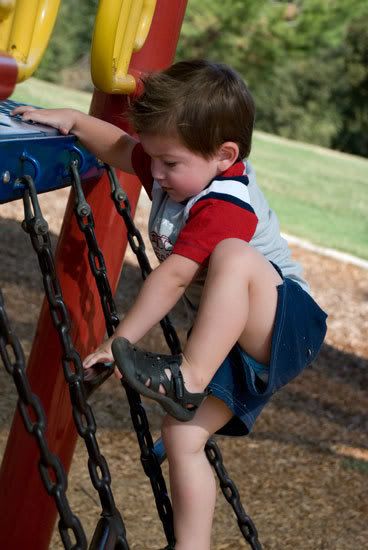 He is a complete monkey! He climbs on everything! It doesnt matter where we are. He'll climbs up things in stores and restaurants. He now climbs out of his crib with the gate up and then back in it and he can climb up his highchair and sit in it all by himself with the tray on!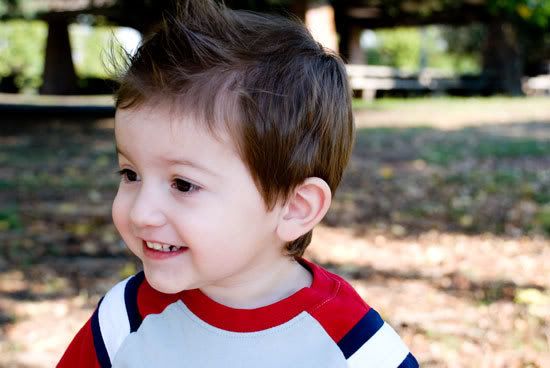 He was so happy to see all the ducks. He kept yelling DUCKS! DUCKS! and followed them around.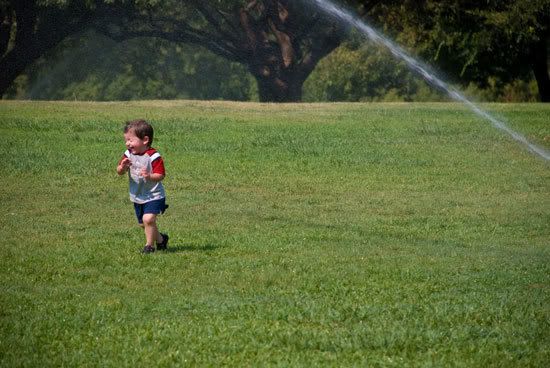 At first I didn't want him to go near the sprinkler. Of course he started to run right towards them. Me being 5 1/2 months pregnant I definately CAN'T run faster than him or even catch up to him. So i just let him go for it.
Then he came running to me just to show me how wet he was. Hint the expression in his face.

He played some more then came back to me once again and had the expression of "uh oh, I'm all wet. Now what do I do Mom?" Good thing I brought extra clothes.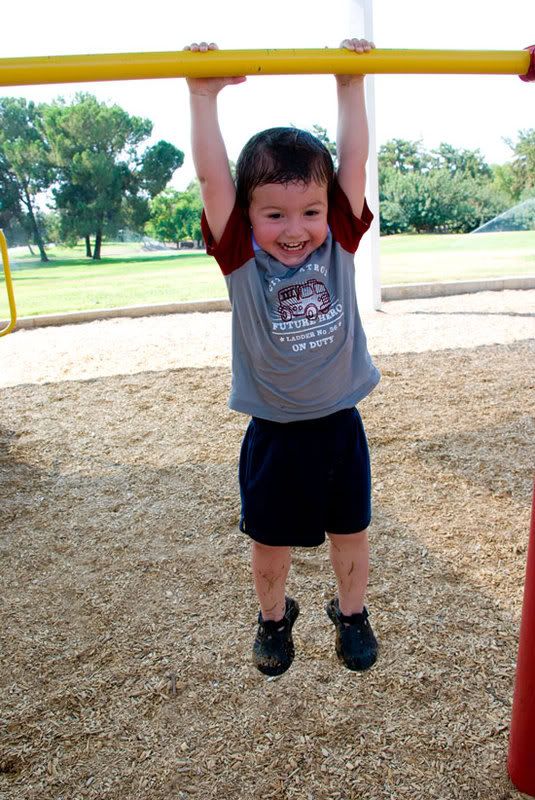 After playing in the sprinklers he ran right back to the play ground soaking wet. All the parents looked at me like I was crazy for letting him play in the water. He insisted on trying to hang on the monkey bars multiple times!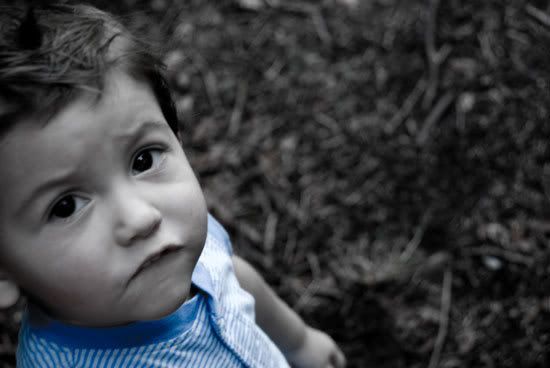 This shows his true innocence. Precious is what I call it. After he was wet I changed his close and we walked around were David and I got married. It was the first time in almost 3 years that I walked around there. It was nice to remember all the little details. Luke loved the waterfall. Those eyes say it all for me. They say Mommy I love you...Mommy I trust you... Mommy I'm still your little baby even though I'm growing strong.