So I was tagged by Brooke. I hated the fact that you couldn't clean!! I had to do it though... I especially hate the picture of myself in sweats! **You have to take pictures of certain things, just as they are, right now, no straightening up or anything.**
1.Kitchen Sink...
Thank goodness I didn't have a heap of dishes in there!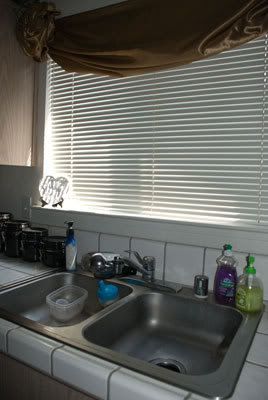 2. Toilet...
I love my bathroom, but I do need to dust the feather boa!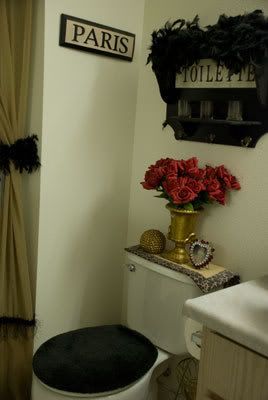 3. Laundry Room
I absolutely HATE folding clothes!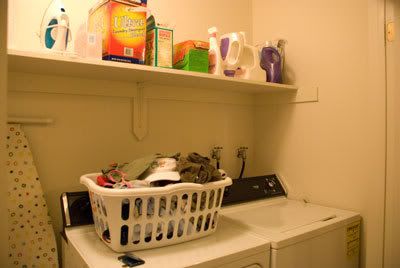 4.Fridge
I have to admit that this was really hard for me... EMBARASSING! I need to clean it out!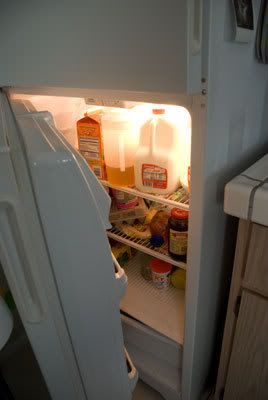 5. What is your spouse/kids doing?
Luke was getting into trouble and was completely naked!
and David wasn't home...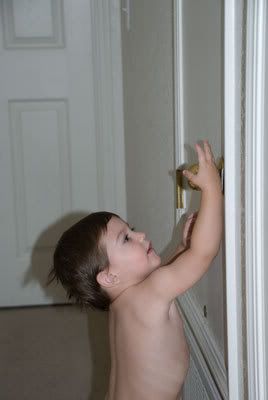 6. Favorite shoes...
Black pumps, red peep toe pumps, leopard flats and hot pink low pumps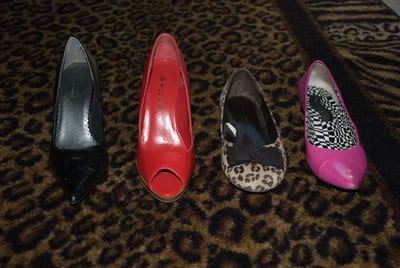 7. Favorite room...
The living room . I wish we could paint. I hate white walls!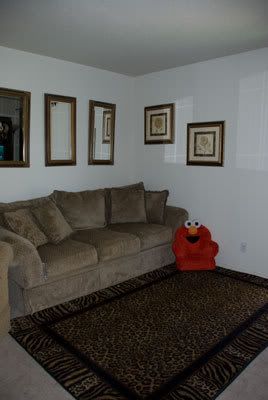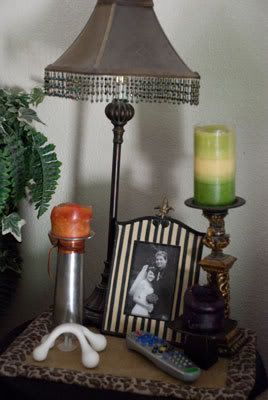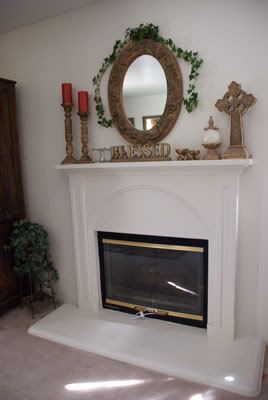 8. closet
Here is my side of the closet. The other side is Lukey's.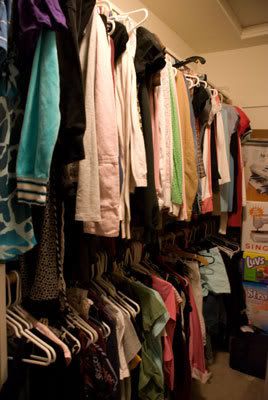 10. self portrait.
YUCK.... 24 weeks pregnant! and fat! and in my sweats!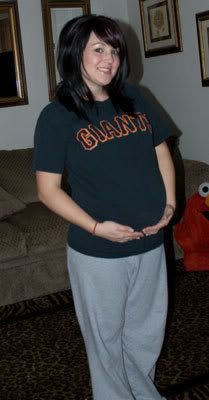 YUCK!