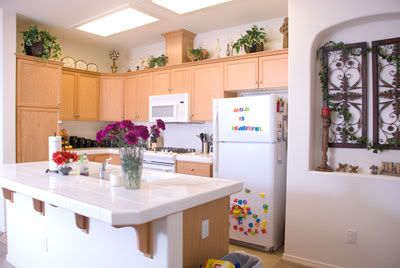 This is my kitchen. Of course Luke's toys are all over the fridge. Those things look so messy.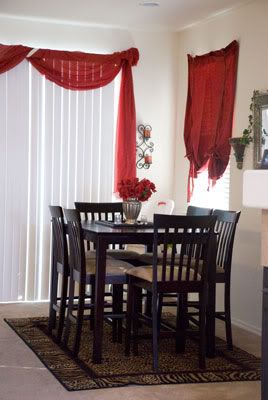 This is my dining room. I still need to get curtain rods for the red curtains to the left.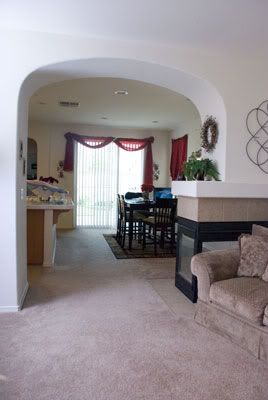 view of living room looking into kitchen area.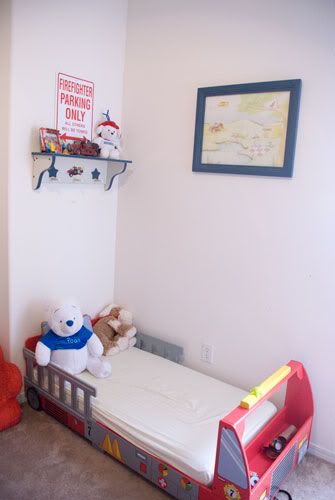 Luke's big boy bed.




Luke's room. As you can see I had just cleaned it and he ran in there and dumped some of his toys out! And yes he still has a "BABA"


I need to paint and change a lot of my decor around.... Any ideas!!??
I will post more pics of the living room and bedroom as soon as I can.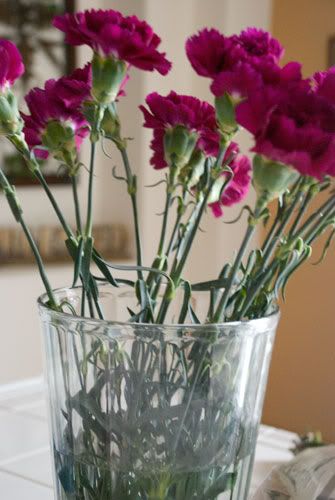 My favorite thing in my house besides Luke's painting.