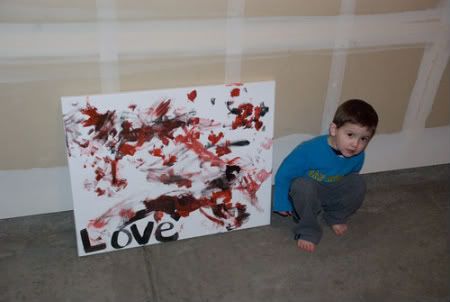 For Valentine's Day I let Luke paint on a big canvas for David's gift.

I let Luke run wild with his creativity and he sure did!

He knew exactly what he wanted to do.

He would chose the color and paint a little and then switch colors.

He did pretty good for a 2 year old!

I'm proud of him.

His matsterpiece is something I can cherish forever and it now hangs on my bedroom wall!