Happy New Year! I am in full expectation that 2018 is going to be a great year. Every January, I love to team up with 9 other bloggers for the New Year New Room Refresh Challenge! Once again, I've decided to refresh my master bedroom in just 5 weeks! That means that every Tuesday in January I will be updating you on my progress and then the very last Tuesday of this month will be the BIG reveal!
Refreshing a room doesn't mean that you have to spend a ton of money or completely redo a space. You can change out simple things like pillows, rugs, art, bedding and lighting to create a new space.
I am going to be doing just that because I still love some of the home décor that I used last January.
Here are my plans!
-DIY Basket pendant lights
-New art
-New plants
-DIY basket planter
-New pillows
-Sitting area
-New Rug
-New Curtains
Now go ahead and check out everyone else's plans and don't forget to link up with your very own refresh!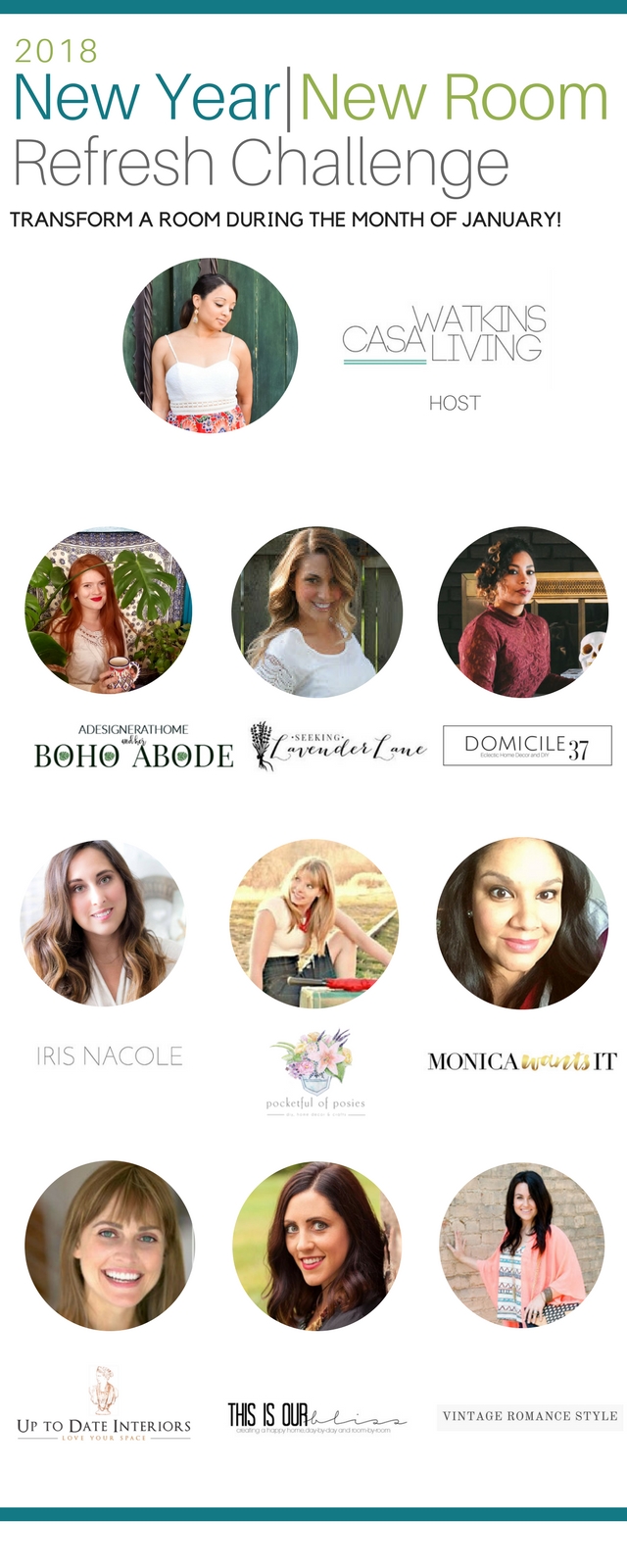 Now, it's your turn! Link up your own room progress below. We would love to see them!
* Please do not link up any posts not related to the New Year New Room Refresh Challenge. *