Yesterday was a really fun day... We woke up at the break of dawn and Mama set up Baby Man's tent for him.
He quickly ran into it as fast as he could yelling "My tent! My tent!"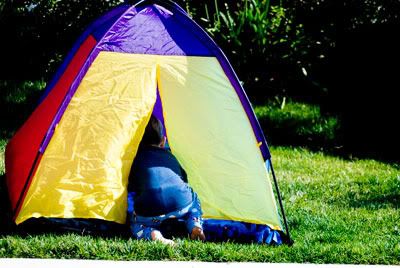 He got over the tent quickly and was onto the next thing. You know how boys are. He tipped over the jogging stroller so he could climb on it.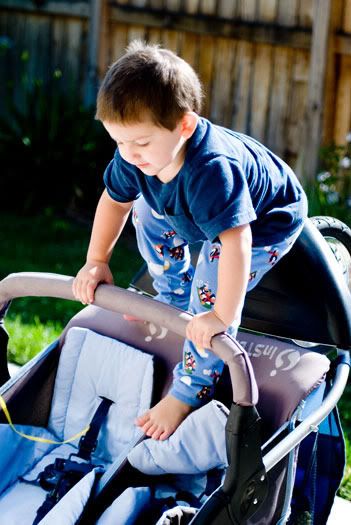 Still playing in his pajamas...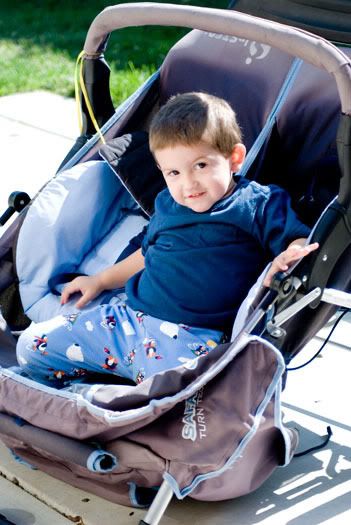 The fishies came to play...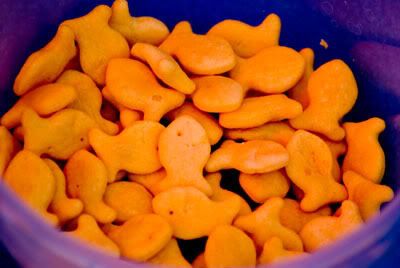 Then robo-dino showed up and scared them all away.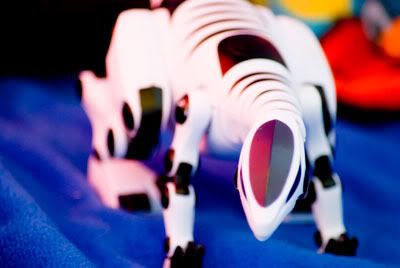 He can be very mean!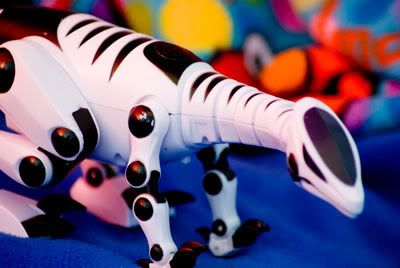 At the end of the day Baby Man pulled out his guitar and strummed away.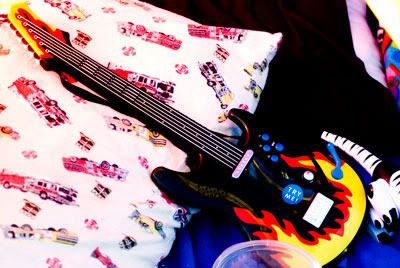 Whats camping without a little coombyah anyways?