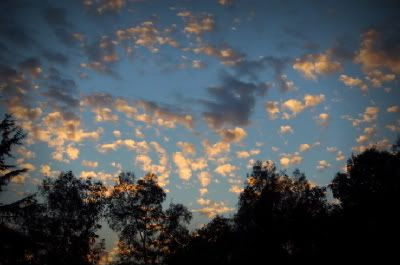 a different perspective. revelation. Glory to God!


Supernaturally He spoke to me. In the midst of the glory and loud music going on at God Encounter I heard a voice. No it wasnt an audible voice. It was an internal impression. It was amazing. So clever. So true! It was like a DUH moment. I can't remember the exact words but I remember what it all meant. It's so powerful that I cant even grasp it in words! So bare with me as I try to explain. This is way beyond our understanding!


I had a vision of a car with a "in

loving

memory 10.10.08"




Why must people display R.I.P. and the date someone passed away?

For example RIP Johnny 6.1.08.....
He said we need to NOT focus on the day that people pass away but rather the day they were born. Focus on the miracle of their birth and CELEBRATE the life they lived here on earth. Don't go around focusing on the passing day but the their birthday and give glory to God they even were in your life and able to live and breathe. CELEBRATE the life they had and God wants you to know

its ok.




I feel like we dont even understand how much of a miracle our births are. So many babies are born every day that we just feel the normality of it. But its nothing to look past or just celebrate once every year. Give God glory and

praise and be thankful

you were carefully chosen and formed in our mother's womb.



Think about it.



It is beyond imaginable how the Lord truly forms us. How something sooo tiny becomes a growing human that can walk and talk. Everyone has a purpose. FIND YOURS! When was the last time you thanked God for the things he has done for you?



I dont know why God shared this with me but I feel like I need to share it. All the glory goes to Him. I did not think this on my own. Maybe this will speak to you. Please let me know if it does!